I designed this art piece for a Halloween office party at the University of Texas Press with a bit of publishing humor in mind.
I used a large apothecary jar, and inverted the lid to hold the floral arrangement on top.  Inside the jar, I created a miniature cemetery scene, with little dead trees, sand, gravel, bushes, and a gravestone in the center.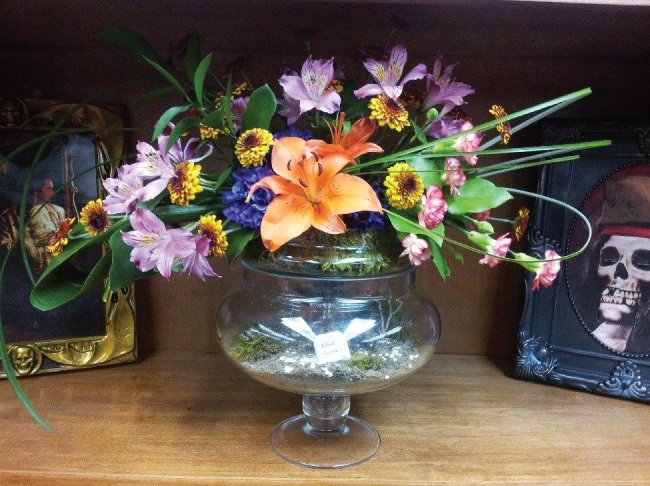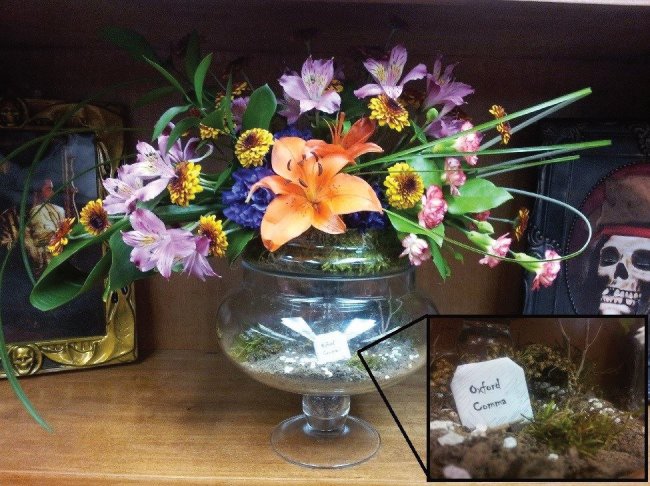 I enjoyed making this piece very much!  The gang at UT Press has a great sense of humor.   :-)
-Rebecca
"Let the beauty we love be what we do."  -Rumi
What a gorgeous day out at Springdale Farms!  Beautiful sunshine, beautiful smiling people, beautiful brides.  I was so thrilled to be asked to design custom bouquets for these two sweet and lovely people.
Visit Springdale Farms
here
and Will Hollis Photography
here
.
More photographs of Mari & Erin's wedding can be found
HERE
!
--

Rebecca Frazier-Smith, TMF
"Let the beauty we love be what we do."   -Rumi
/